In relating to others, there are matters which call for an exceptional amount of work, for they involve improving one's character and perfecting one's traits so that they be cleansed of all semblance of deficiency. Especially great is the need to distance oneself from revenge, as it is written, "Do not take revenge and do not bear a grudge against the children of your nation" (Leviticus 19:18).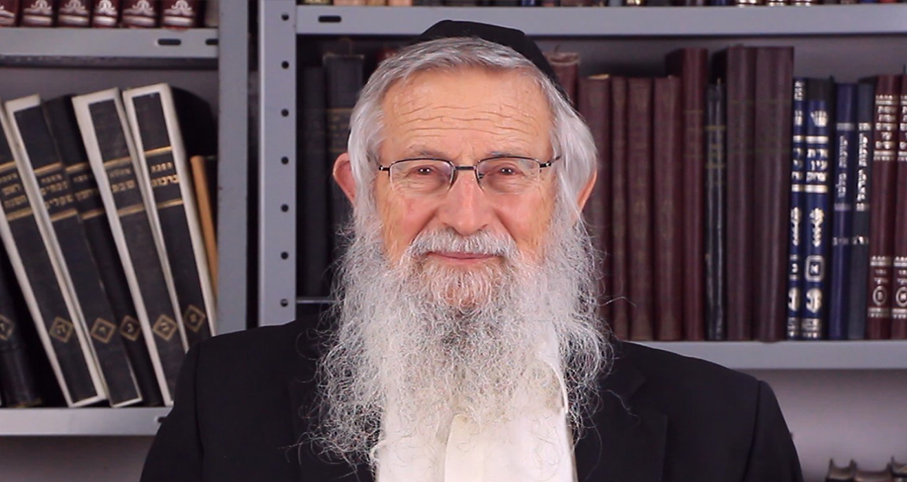 Pathways in Personality Development (52)
Rabbi Zalman Baruch Melamed
18 - 18. Slander, Defamation, and Tale-bearing
19 - 19. Revenge and Grudge-bearing
20 - 20. Distance Yourself from Falsehood
When one person is wronged by another he becomes insulted and suffers great anguish. He feels the need to take revenge upon the offender and settle scores with him. In the words of Rabbi Moshe Chaim Luzzatto, "revenge, being the only thing which will put him at rest, is sweeter than honey to him."
Yet man is called upon to overcome his natural desire to take revenge, to overlook the offense and refrain from retaliating when the opportunity to do so presents itself. Not only should one not take revenge, one should not even hold a grudge. The victim must forget everything and remove all hatred from his heart, as if nothing had happened.
True, it is not easy to meet such demands, and one must be strong and courageous in order to do so. The aforementioned traits do not exist among the ministering angels, but human beings must struggle to overcome them. And despite the difficulty involved, the Torah has decreed (Leviticus 19:17,18): "Do not hate your brother in your heart ... Do not take revenge and do not bear a grudge against the children of your nation."
Revenge (nekama) means getting even with the offender. The Torah tells us that this is wrong. It is forbidden to withhold good from a person because he withheld some good from you or even injured you in some way.
Bearing a grudge (netira) means interlarding a worthy act towards one who had wronged you with some reminder of that wrong, saying "I am not like you: you refused to help me when I was in need of your help, but I am helping you." Regarding such it is written, "do not bear a grudge" (ibid.)
Sometimes a person manages to refrain from stating what he feels in his heart about the wrongdoer, yet he refuses to help him in a friendly manner. At other times the victim limits his aid to a minimum, or, while providing all of the help needed, thinks to himself, "I will never again be his friend as I was in the past. I refuse forget what he has done to me."
However, such behavior is forbidden, and to counteract this the Torah states a general, all-embracing principle (Ibid.): "And love your friend as yourself" - "as yourself," with no difference whatsoever - "as yourself," without distinction, without devices and schemes. The Torah is referring here to a person who has reason to take revenge and hold a grudge. Though somebody has offended him, the Torah warns him: "Do not take revenge and do not bear a grudge against the children of your nation, and love your friend as yourself."
You must view your fellow as if he were you yourself. Does it make sense for a person to take revenge upon himself for having caused himself some pain? If the right hand were to injure the left, would it make sense for the left hand to take revenge upon the right?
Therefore, if somebody wrongs you and treats you unfairly, do not allow yourself to stoop to petty quarreling. Rise above this, for the wrongdoer has acted out of weakness. His inability to act kindly hurts him more than it hurts anybody else. Don't allow yourself to be dragged along after him. Rise up and display kindness towards him as if nothing had happened. In the end he will return your kindness.
Concession does not spell weakness - it in fact evidences great strength: "Who is he that is mighty? He who subdues his evil inclination" (Avot 4:1). The commandment, "Do not take revenge and do not bear a grudge against the children of your nation" is very demanding, and calls upon each of us to rise to great heights. The people of Israel, however, have the special quality needed to achieve this: "'Love your fellow as yourself' - this is a great Torah principle."
---
Some of the translated biblical verses or Talmudic sources in the above article may have been taken from, or based upon, Davka's Soncino Judaic Classics Library (CD-Rom).