Our relation to the Almighty does not find expression in the World to Come alone. Already here, in this world, God reveals Himself and exerts His providence over Israel. He provides for Israel in a miraculous and revealed manner. The laws of nature do not apply to the nation of Israel. Rather, the success of Jews - their health, financial state, general welfare, victory over enemies, etc. are all subject to the direct providence of God: "If you follow My laws and are careful to keep My commandments, I will provide you with rain at the right time, so that the land will bear its crops and the trees of the field will provide fruit...and you will chase away your enemies, and they will fall before your sword...I will make My presence felt among you.... But if you do not listen to me and do not keep all these commandments...you will plant your crops in vain, etc." (see Leviticus 26:3-46).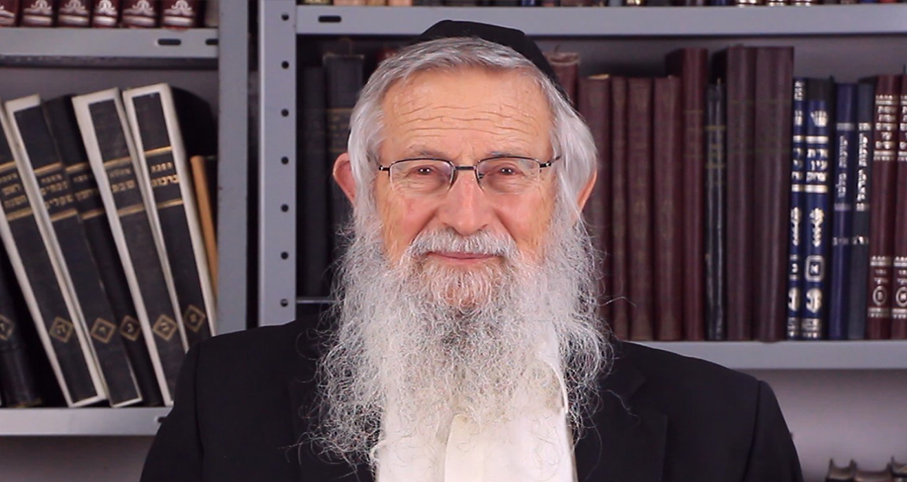 Foundations of Faith (50)
Rabbi Zalman Baruch Melamed
24 - 24. The Significance of the World to Come
25 - 25. The World to Come – Further Clarification
26 - 26. This World and the World to Come
We find, then, that seasonal rainfall and other such laws of nature which appear to function without any relation to the behavior of man, do not apply to the people of Israel. Rather, regarding Israel, goodness is bestowed upon them when they walk in the path of God. All of this was the case when Israel resided in its land, until they were exiled as a result of their iniquities.
In other words, Israel enjoys a kind of closeness to God already in this world. God watches over them and reveals Himself to them and draws them near to Him. He revealed Himself to them through taking them out of Egypt with miracles and wonders and with an outstretched arm. He parted the sea before them and closed it upon the Egyptians. He sustained the Israelites in the wilderness for forty years and gave them the Torah and the Tablets of the Covenant. He sent them Moses His prophet upon whom Divinity rested. This was evident by the fact that Moses' face shone brightly and he radiated so much light that nobody could gaze upon him.
Later, God sent Israel additional prophets who prophesied in His name and all of their words came to fruition. Via these prophets God's word continued to illuminate their path and they remained attached to Him through serving Him and performing all of His commandments.
When a person lives according to the Torah and its commandments, his life takes on a Divine dimension - "You who attach yourselves to God your Lord are all living today." Here, in this world, you attach yourselves to God – all of you attach yourselves, today and everyday.
In this respect, Judaism is different than other religions which preach closeness to God and reward after death while possessing no proof in this world of such a reward and no Divine revelation. Israel, however, is close to God in this world and the light of the Divine Presence shines upon them and permeates them. They exist on a lofty level, and it is only natural that this trait should continue after death. When one departs from life in this world, life continues in the World to Come.
In the days when the Divine presence dwelled in Israel's midst and God revealed Himself in an unmistakable manner, there was never any question as to whether or not one should worship God, what sort of reward was in store for those who did, or what would happen after death. The reason for worshiping God was clear to all: in order to cling to Him. The act of clinging to God's greatness was itself a pleasure. The question of what happens after life never arose when life itself was so exalted. It was obvious to all that an ascending continuum existed between this world and the World to Come. Only with the spiritual decline that took place over the course of time did there arise a need to address the question of Israel's portion World to Come. "All of Israel has a place in the World to Come" (Pirkei Avot).