The Sages ruled that a Jew must pronounce at least one hundred blessings each day. Ostensibly, this obligation is a burden and a nuisance. Having to bless over everything of which one partakes and over all of one's experiences would appear to be restrictive and to make life difficult. However, a more penetrating view teaches us that such blessings actually give a person added pleasure and enjoyment.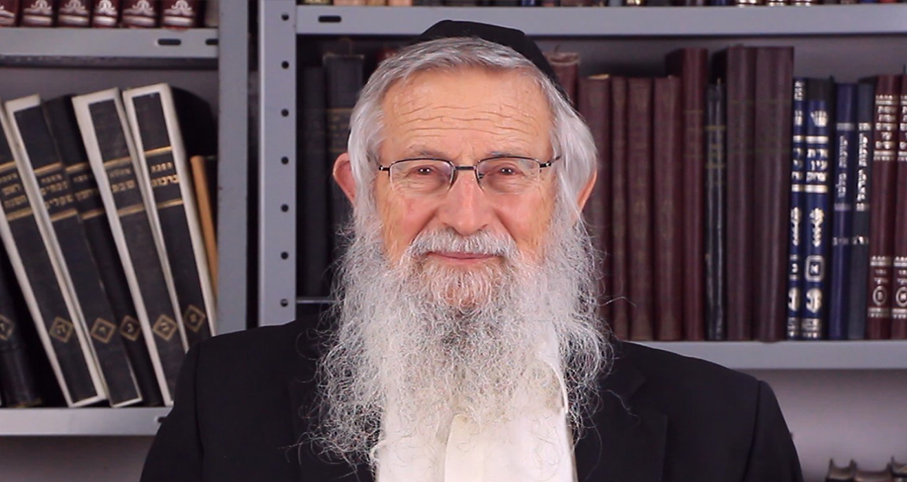 Foundations of Faith (50)
Rabbi Zalman Baruch Melamed
48 - 49. True Faith Brings Trust in God
49 - 50. One Hundred Blessings
50 - 51. Beginning the Day
Man is able to derive enjoyment more so than animals, and animals derive more enjoyment than plants. This is true even though plants, unlike animals, receive nourishment constantly and without interruption. The reason for this is that the finer one's senses, the greater one's pleasure. A broad cognition enhances pleasure.
Let us say that we were to bring a drunkard the foods that he loves and play for him music that he loves while he was drunk. When he sobers up and is told about this he will be very upset that he was deprived of these pleasures due to his drunken state. When pleasure comes to a person while he is fully conscious, he appreciates it more fully. Preparing oneself for the sensation of pleasure and thinking about the contrasting lack of pleasure before the pleasure arrives heightens the pleasurable experience.
This is one of the benefits of blessing enjoyed by a person who blesses on a regular basis with proper reflection and preparation. Blessings portray to the soul the type of pleasure about to be experienced, the appropriate expression of gratitude to the Provider, and the contrasting lack of this pleasure were it not for God's gift. This will heighten his enjoyment.
An example of this is the blessing, "You have kept us alive, sustained us, and brought us to this point in time." Pronouncing this blessing awakens within a person joy over the life which he has been graced with by God, and for God's having brought him to this joyful occasion. By thanking God for life and understanding that life is a gift from God, it is easier to accept sickness, and even death, when the time comes. One will have already pondered carefully and concluded that he has been receiving gifts all along from God, and that he is really worthy of being deprived of all this goodness because, "you are dust" (Genesis 3:9).
But instead, God has benefited him with life and pleasure, and so he thanks Him. And when God removes life from such a person, he will thank God also. He will say, "God gave and God took away. May the name of God be blessed." In this way, his whole life will be filled with pleasure.
If one does not subscribe to this perspective, his pleasures are base and low, like those of an animal or a drunkard.
Blessings give profound expression to the meaning of things which man comes into relation with. Via blessings, each article and matter receives its specific and magnified value. One must of course be careful that habit and routine do not destroy one's intention and transform the blessing into insignificant and burdensome muttering, like a lifeless body. A body which is empty of life is heavy; a living body carries itself. The same is true of blessings. When they are recited with proper intention, they are "alive" and they support themselves - and the one who blesses. The blessings are not a burden but a pleasure and they bestow goodness, majesty, and gratification.
-----
Some of the text in the above article is taken from or based upon Rabbi N. Daniel Korobkin's translation of The Kuzari (Jason Aronson Inc.).