In this lesson, we shall continue to discuss the nature of a saintly person - a "Hassid" - according to Judaism.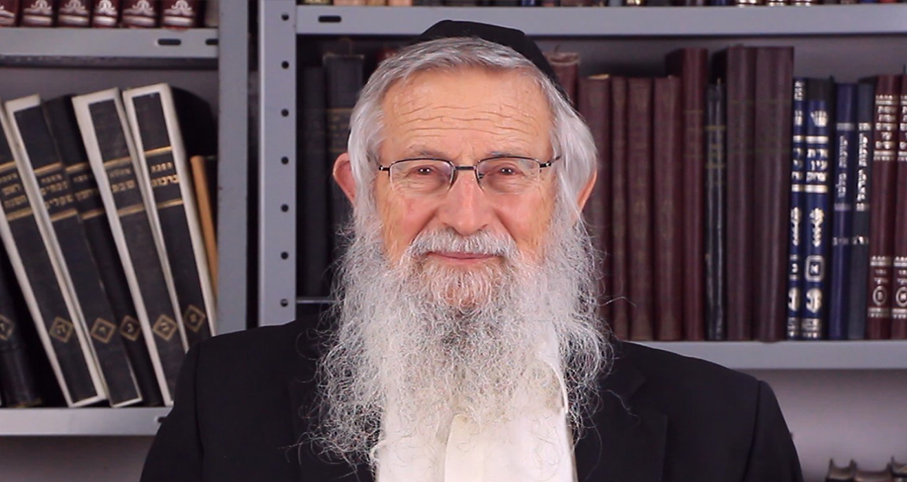 Foundations of Faith (50)
Rabbi Zalman Baruch Melamed
45 - 45. The "Hassid" (Saintly Person)
46 - 47. The "Hassid" - The Ideal Jew
47 - 48. More about the Ideal Jew
A Hassid is the quintessential Jew. His heart is filled with faith in God. He constantly senses God's nearness, as if the Almighty were standing before him. He believes that God knows all, hidden thoughts, feelings of the heart, everything is completely revealed to God. He understands that God is good and beneficent, a fair judge who provides every individual with his needs.
This knowledge - that God sees and knows all - effects all of the Hassid's behavior. Fear of God is forever discernible on his face. Not only the fear of Divine punishment but also the reverence of God's majesty. He displays a sense of adoration and self-denial before God. This fear of God is discernible both in his sitting and standing, and all of his behavior evidences humility and modesty. He senses God's love for him, the enormous goodness which God bestows upon him, and this causes him to love God in return. He therefore performs many good deeds and commandments in order to bring pleasure to His creator.
The Hassid lives according to the words of the Mishnah: 'Look at three things, and you will not come to sin. Know what is above you: a seeing eye, a listening ear, and all your deeds are written in a book' (Avot 2:1).
The outlook of the Hassid finds expression in the words of King David in chapter 139 of the Book of Psalms. There, David explains that he feels completely bare and exposed before God, and God sees into the depths of his being: "O God, You have scrutinized me and You know...You understand my thoughts from afar...Where can I go from Your spirit? And where can I flee from Your presence...Even darkness obscures not from You.'
The wonderful verses in this chapter give expression to a complete faith, absolute selflessness before God. We hear, on the one hand, a feeling of helplessness, a feeling of nothingness before God. On the other hand, we find fantastic adoration of the Almighty, an outpouring of the soul and a clinging to the Yoke of Heaven. This greatness fills the Hassid but partially, yet he is as happy as can possibly be. This incredible faith finds expression in all aspects of the character and behavior of the believer. This then, is the faith of the Hassid, the ideal Jew.
-------
The scriptural verses from the Book of Psalms in this article were taken from or based upon the Artscroll Tehillim.