One of the pillars of Jewish faith is the acknowledgment that the only way to serve God is by following His guidelines - for His plan is beyond man's comprehension. No individual is capable of arriving at God's desire through sheer contemplation. Rather, we must receive detailed instruction from God Himself as to the correct manner of serving Him. If such a path is not followed, one is liable to err; instead of performing acts which will find favor in God's eyes, one is liable to end up doing the opposite.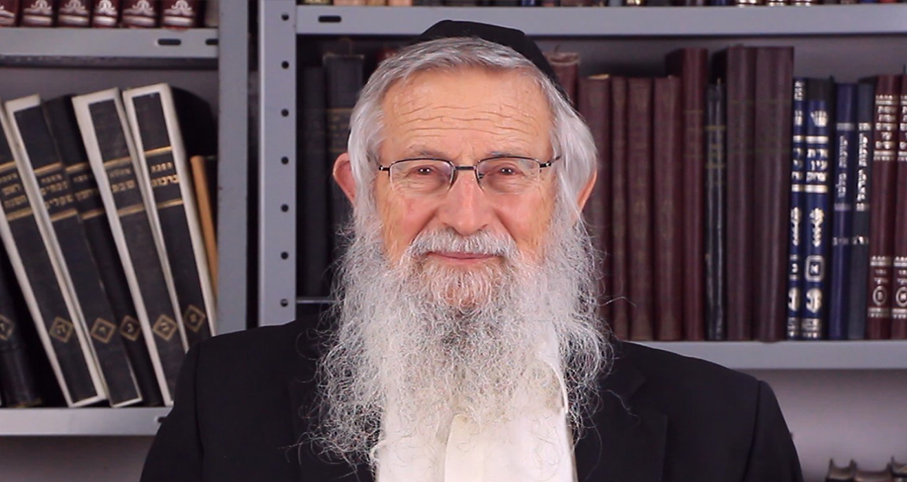 Foundations of Faith (50)
Rabbi Zalman Baruch Melamed
18 - 16. God's Hand in Nature
19 - 17. According to Divine Guidance
20 - 18. The Exodus and Jewish Faith
One who tries to follow God and serve Him without receiving comprehensive and detailed instruction from God Himself can be likened to an intruder who breaks into the large private pharmacy of a renown physician and proceeds to receive patients and give out medication. Whenever somebody enters and describes his problem, the impostor hands him some medicine without a clue as to whether or not it will be of any benefit. For all he knows it may even be poison.
It goes without saying that without the expert physician himself to prescribe the appropriate medicines, the correct quantities, frequency of intake, appropriate rest and diet, etc., even a warehouse full of medicine is of no value.
The same is true regarding the service of God: without the Almighty Himself to inform us which actions are desirable before Him and which are not; the correct time for performing such acts; and the exact details of their performance - without all of this, we cannot possibly succeed in serving Him properly. Only via Divine guidance can a person perform the correct, effective actions. A person may pride himself in the fact that he behaves in an upright and humane manner, but only the Divine precepts carry God's own stamp of approval, and only they are effective to the fullest degree.
When a person chooses to serve God according to his own estimations and logic, and without any Divine guidance, all of the good intentions and selfless devotion in the world will not help, for such a person has no chance of arriving at a code of behavior which is truly desired by God.
That the actions of man can possess Divine significance should not be difficult to accept. After all, the entire creation is infused with Divine wisdom. Our physical world, despite all of its limitations, is full of Divine wonders. Though it is finite and ephemeral and God is exalted beyond all limitations, all of the wisdom embedded in creation is attributable to God alone. These truths form the very foundation of the Jewish faith.
When performed in accordance with the Divine command, human action itself takes on a Divine nature. Creation is full of Divine wisdom which gives it its character. Severance from the Divine source and worship without Divine guidance are the main ingredients of heresy.