If man were aware of the significance of his actions and his speech he would weigh each and every act before carrying it out, and would check and examine each and every word before emitting it from his mouth. For man was created in God's image; he has a divine soul which is extremely lofty. Therefore, man's behavior has extraordinary significance. The divine soul of man is more lofty the than that of any other creature; it is the foundation of all existence, and the essence of the entire creation. Consequently, the actions of man - the possessor of this divine soul - have a enormous impact on everything - on literally all of existence. Every word which comes out of man's mouth has an effect; every act which man carries out makes an impact.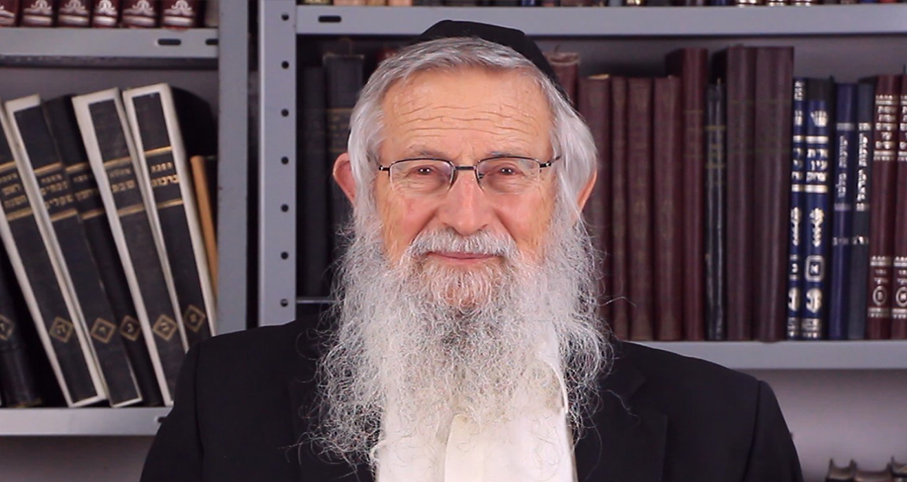 Pathways in Personality Development (52)
Rabbi Zalman Baruch Melamed
3 - 3. "Zehirut"- Inhibiting and Contributing Factors
4 - 4. The Impact of Man's Actions on the World
5 - 5. Overcoming Weaknesses
Every act has far reaching results, and therefore, the sages teach, "the Holy One Blessed be He scrutinizes the actions of his pious ones to the degree of a hairbreadth."
Even
Avraham Avinu
(Abraham our father), who was so loved by God that Scripture refers to him as "Avraham my beloved," didn't escape judgement for a slight indiscretion in his use of words. Because he said, "How shall I know that I will inherit her (the Land)," questioning rather than accepting God's promise, God said: "On your life, 'Know for sure that your descendants will be foreigners in a land that is not theirs for four hundred years. They will be enslaved and oppressed.'" To such lengths did God go, all in order to fix the slight lack of faith which was expressed in Avraham's question: "How will I know?"
In addition, because Avraham made a covenant with
Avimelech
without God's commanding it, God said to him: "On your life, I will detain your children's joy seven generations." The entering of the Children of Israel into the Land of Israel was delayed seven generations because of Avraham's making a covenant with Avimelech without the permission of God.
Yosef
(Joseph), because he said to the chief steward: "But when things go well for you, just remember that I was with you," two years were added to his prison term. Because he depended on the assistance of man, and hoped for his help instead of placing his trust in God, he was delayed for an additional two years in prison.
Michal
, the daughter of
Shaul
(King Saul) and the wife of King David, upon seeing her husband dance before the Ark of God, reprimanded him, saying that it was not becoming for a person of his stature to dance and leap before the eyes of all. As a result of her criticism she was punished and ceased to bear children until the day she died.
These examples and others are brought in the book "The Path of the Just" in order to demonstrate how God scrutinizes the actions of his pious ones to the degree of a hairbreadth; to show the depth of significance in each word which man speaks and in each act which man performs; to teach us that just as there are severe consequence to wrong actions, so are there great and powerful repercussions to proper ones - for a good deed carries greater weight is than a bad one. And this is in keeping with what King Solomon said: "For God will bring every deed into judgment (Ecclesiastics 12:14)" - every act, great and small alike. The Holy One Blessed be He doesn't allow even the smallest of good deeds to be forgotten, neither does he allow even the smallest of evils to go unguided.
So, in summary, recognition of the worth of man and the potency his actions, awareness of his being created in God's image, and mindfulness of the Torah and the mitzvoth - the extent of their value and significance - bring man to open his eyes, to straighten his path and to develop, on his own, the trait of
zehirut
, the first in Rabbi Pinhas ben Yair's saying: "Torah leads to
zehirut
..."