In this article we shall discuss proper behavior towards one's fellow human beings.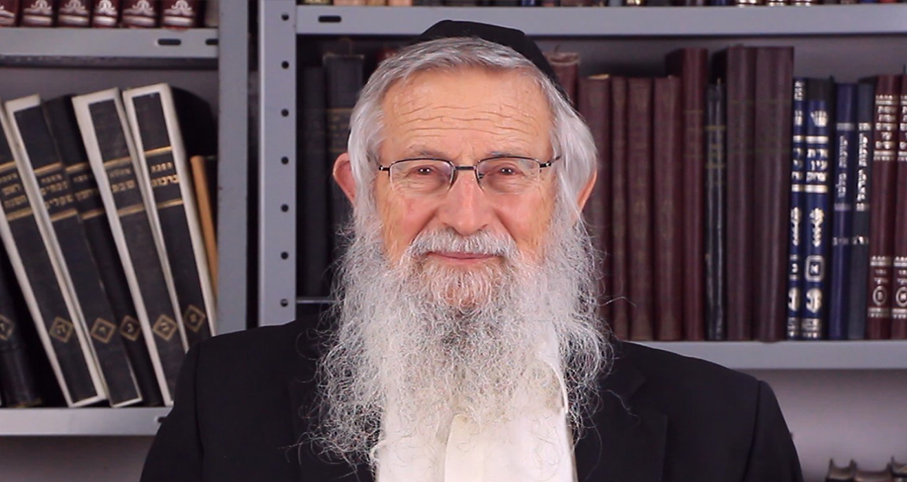 Pathways in Personality Development (52)
Rabbi Zalman Baruch Melamed
16 - 16. Deceit and Humiliation
Just as it is forbidden to deceive a person monetarily, selling him a product for an exorbitant price, so is it forbidden to deceive a person verbally. It is forbidden to say things which constitute deception, or which cause a person embarrassment or grief.
A person should not ask, "How much do you want for this item," if he really has no intention of buying it. One should not say to a penitent, "Remember how you used to behave." Similarly, one should not say to a convert, "Remember the behavior of your ancestors," for it is written, "You shall not wrong a convert, nor oppress him" (Exodus 22:20). If a convert wishes to study Torah, do not say to him, "Shall the mouth that ate unclean and forbidden food study the Torah which was uttered by the mouth of the Almighty?"
And if a person is suffering from hardships or from illness, do not make discomforting remarks to him. For example, do not say to him, "You are guilty, for if you were innocent, hardships would not come upon you. Do not spread salt on his woulds and do not mock him." Do not tell people who want to buy grain, "Go buy from so-and-so," when in fact that person has never sold grain.
Such acts of deceit, mockery, and discomfort are forbidden by the Torah, as it is written "You shall not therefore deceive one another" (Leviticus 25:17). This verse is referring to deception with words. Rabbi Shimon bar Yochai said, "Verbal deception is more heinous than monetary deception, because of the first it is written, 'and thou shalt fear thy God,' but not of the second. Rabbi Eleazar said, "The one affects his [the victim's] person, the other [only] his money." Rabbi Shmuel ben Nachmani said, "For the former restoration is possible, but not for the latter."
At first glance, one might think that wronging somebody monetarily is more serious that wronging him verbally, but the sages teach us to look deeper and to see that the humiliation and grief caused by speech is much worse. Verbal deception is concealed in the heart; that is, it is impossible to prove whether the intentions of such a person were good or bad. He can always claim that he asked the price of the item because he really wanted to buy it, even if in his heart he had no such intention. Therefore it is written, "and thou shalt fear thy God" - the Almighty knows what a person's intentions are; you cannot hide anything from Him.
And while it is forbidden to insult a person verbally even if nobody else is present, it is all the more so forbidden to shame him in public: "One who shames another person in public is seen as having spilled blood." Rabbi Yochanan said in the name of Rabbi Shimon bar Yochai: "It is better for a man that he should cast himself into a fiery furnace rather than that he should put his fellow to shame in public."
One who puts his fellow to shame in public has no portion in the World to Come. This is true even in the case of fulfilling a commandment, for it is written, "You shall surely rebuke," and the sages explain: "One might assume [this to be obligatory] even though his face turns white; therefore the text states: 'Thou shalt not bear sin because of him' (Leviticus 19:17)." In other words, rebuking must be carried out in private.
We have shown, then, just how important it is not to wrong a person - not only through action but even verbally. What's more, wronging somebody verbally is even worse than wronging somebody monetarily.
Praiseworthy is he who knows how to be careful and to use his mouth for good and positive purposes.
---
The translated biblical and talmudic sources in the above article were taken from, or based upon, Davka's Soncino Judaic Classics Library (CD-Rom).