When a nonobservant person views religious Jews from the side and sees the great burden involved in upholding the Torah's commandments, he no doubt wonders: "Who can possibly bear so many obligations? And what for?" In fact, such feelings can even arise amongst the religious themselves in times of weakness. "How," a person asks himself, "is it possible to bear such a heavy load?"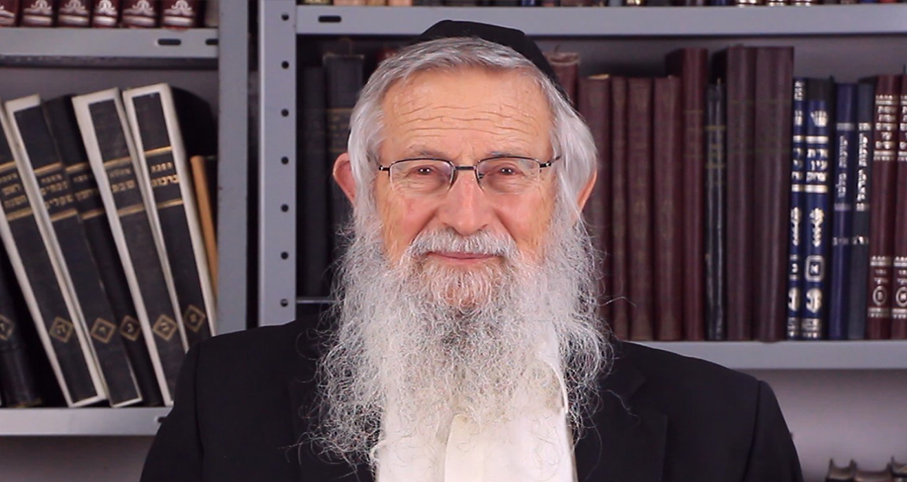 Foundations of Faith (50)
Rabbi Zalman Baruch Melamed
38 - 38. "Israel, Through Whom I Will Be glorified"
39 - 39. The Commandments - A Beloved Burden
40 - 40. Reward and Punishment
As a matter of fact, however, it is precisely because God loves us so that He has given us the Torah and its commandments, as we say in our prayers, "You reveal an endless love for us; You have taught us Torah and commandments, laws and justice." And, in the words of the Sages, "The Almighty desired to benefit Israel, and He therefore gave them many laws and commandments, as it is written, 'The Lord is well pleased for his righteousness' sake; he will magnify the Torah and make it glorious' (Isaiah 42:21)."
When a person's faith is weak, or when one lacks faith entirely, the commandments appear unbearable. To what may this be likened? To a person who has no sense of aesthetic value, no sensitivity to beauty or grace. Such a person could enter a beautifully adorned house, into which much thought and expense has been invested, and feel nothing. One who does not understand such things asks himself, "What is all this for? All this ornamentation just takes up space, every place you walk you run the risk of knocking over some valuable vessel. One cannot walk freely here. Why spend so much energy trying to protect all of these objects?"
However, for one who has an appreciation for beauty, such a house elevates his spirit and gives him great joy. Such a person no doubt constantly considers ways in which to improve the house's decor, ways to add to its beauty.
To one who lacks faith, it appears as if the many commandments which have bearing upon virtually every aspect of a Jew's daily activity, from the morning until the nighttime, day after day, every day of the week, throughout the year, restrict and weigh the Jew down. To such a person, orthodox Jews appear to have bound themselves up with iron chains: they are not permitted to eat as they please or to enjoy themselves freely. The Sabbath restricts them, there is no freedom, there is no natural living. This is how it appears to the irreligious.
However, when faith shines forth brightly, filling the heart, the "burden" of the commandments looks entirely different. The precepts are not a burden but a privilege. The commandments are beautiful ornaments, and it is a delight to decorate with them. The commandments truly fill one's entire life, and this is what is so great about them. All aspects of life are illuminated through the light of the Torah. One's entire life is elevated to a new level, invested with a Divine quality. The Torah is indeed "perfect, reviving the soul," the commandments "enlighten the eyes," "God's statutes are right, rejoicing the heart" (Psalms 19:8), for, indeed, God's intention was to benefit Israel, and He therefore gave them many laws and commandments.
If a person were permitted to enter a room full of valuable jewels and pearls and take whatever he could carry, the load which he would haul away would not be a burden to him. To the contrary, he would be happy to take more if he only could. Thus, King David writes, "I rejoice at Your word, like one who finds great booty" (Psalm 119:162).
In order to truly understand the ways of religious Jews one must try to see things through their eyes. Once a person succeeds in doing this he can grasp the greatness of a life of Torah and commandments.