Chapter Twenty
Lights Of T'shuva
Rabbi Kook's notebooks are filled with essays, meditations,and insights that came to him as flashes of illumination in the course of his busy days. Since Rabbi Kook's reflections span all facets of t'shuva, we are listing a selection of them here, as beacons to help the Baal t'shuva on his way. Some will seem immediately illuminating, while others will be meaningful to the reader only after he deepens his t'shuva experience.
MEDIOCRITY WON'T SUFFICE
Just as a person must refine his evil attributes and thoughts toward their original purity, he must also raise mediocre attributes and thoughts toward the light of greatness.
ELEVATING THE LOWLY TOWARD THE HEIGHTS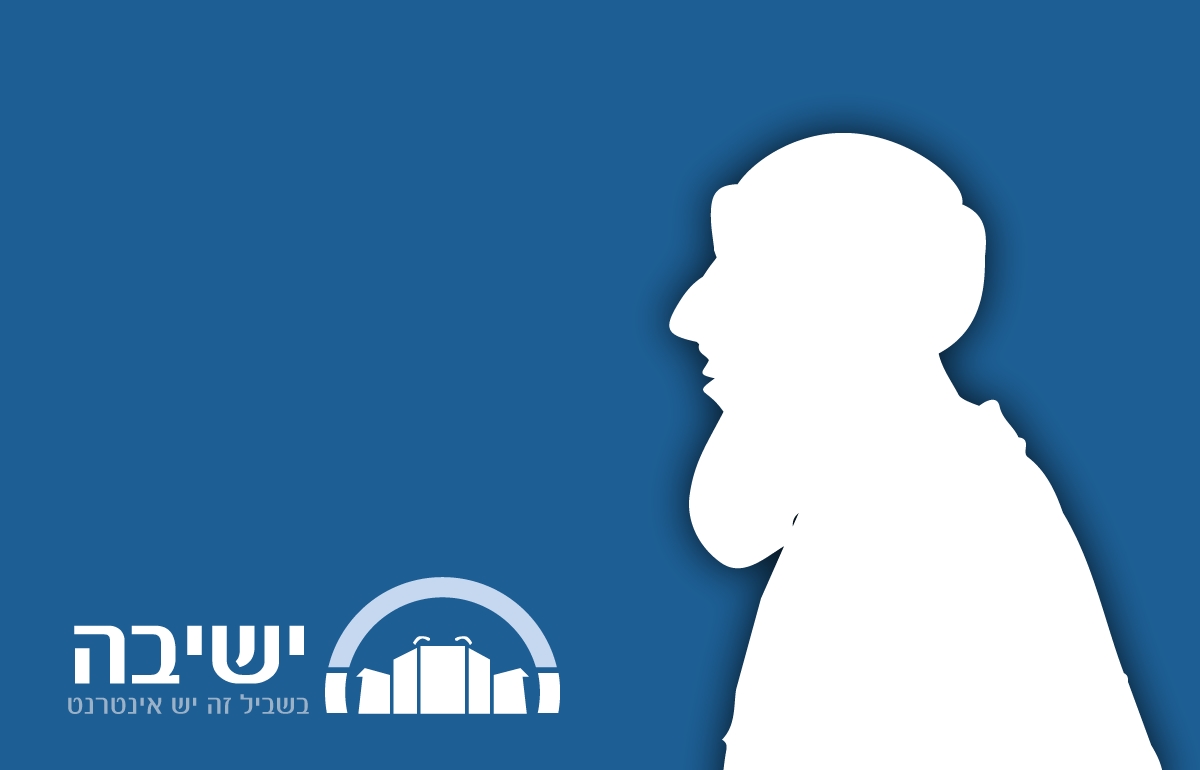 The Art of T'shuva (20)
Rabbi David Samson
19 - Light Unto The Nations
The work of elevating what is lowly in life toward perfection never ceases.
HONOR OF G-D
The highest form of t'shuva is t'shuva for the sake of honoring G-d.
REVENGE OF THE BODY
Sometimes, when a person attempts to cling to the heights of spirituality and the world of lofty thoughts, there is a danger that he will become disoriented from his physical nature, and his body will be influenced by evil factors. Rabbi Kook teaches that in order to engage in the higher realms of spiritualism, a person must first concentrate on his physical health and moral purity, cleansing himself of pride, anger, envy and the like.Once a person does t'shuva on a personal level, then he can direct his energies more toward the lofty yearnings for spiritual ascent.
NOTHING CAN STAND IN THE WAY
Nothing can stand in the way of t'shuva. The will oft'shuva is so great, it can overcome all barriers.
THE SMALLEST TO THE GREATEST
A person should not look askance at any small matter which needs mending, no matter how insignificant it may seem in his eyes. Nor should a person refrain from striving for the heights, saying that exalted levels are beyond his grasp. Both the trivial and the cosmic are all a part of the same edifice.
WORLD UNITY
Everything is united in the all-encompassing world oft'shuva.
DON'T BE DISCOURAGED
The difficulties which one encounters in redressing one'sshortcomings and sins should not be allowed to discourage a person from his pathway of t'shuva.
OVERCOMING OBSTACLES
When a person is determined to do t'shuva, he may be faced with barriers that impede his progress to the point where he feels he cannot mend all his wrongs. If, nonetheless, he holds firmly to his will for t'shuva, he will eventually overcome all of the things which stand in his way. Then the light of this "pent-up" t'shuva will appear in all of its greatness, and in breaking out of its confinement and shackles, it will shine with a mighty force,becoming an exalted form of t'shuva....
THE STRIVING FOR T'SHUVA
The striving for t'shuva alone is in itself t'shuva, and it has the power to create a new person .
THOUGHTS
Thoughts themselves have the power to mend.
THE MOST IMPORTANT THING IN THE WORLD
Even if there are things which seem impossible to correct,let the person take comfort in the knowledge that by embracingt'shuva, he has achieved the most important thing in the world.
SPIRITUAL REALITY
T'shuva leads a person to discover the true spiritual essence of the world.
DEATH
The deeper a person's level of t'shuva, his fear of death lessens and totally recedes.
T'SHUVA IS EASY
The major spiritual falls result from not believing how simple it is to do t'shuva.
LOVE THOSE SINS
There is an exalted level of t'shuva when the recollection of one's sins does not cause chagrin, but rather unbelievable joy.This occurs when the person realizes that his sins served as catalysts to t'shuva, to raise him to a higher level and to a greater attachment to G-d.
NO ROOM FOR EVIL
A person who does t'shuva motivated by a powerful love for G-d will come to see clearly that all of the world is a spiritual unity, filled with G-d's goodness alone.
OVEREATING
If a person should eat in a gluttonous manner, or without the proper motivation, and immediately repent, his eating is elevated toward holiness like the bread-offerings eaten by the Kohanim.
JOY
Thoughts of holiness and t'shuva that bring on sadness should be avoided. One is to serve G-d with joy.
DOWN TO EARTH
People who are thoughtful and spiritual by nature often feel estranged from the world of action. As part of their t'shuva,these people should channel their spiritual talents into the practical world, to bring light to the physical realm as well.
T'SHUVA BOOKS
If a person feels that certain forms of t'shuva suggested by books on moral improvement do not apply to his spiritual level,let him concentrate on things which seem closer to his grasp.
TRAVEL EVERY HIGHWAY
A person should not completely ignore the different approaches to t'shuva which he finds written in books, for all pathways are good and ultimately connected. Together they form one whole.
HIGHER AND HIGHER
The person involved in t'shuva must not remain static on any level, but must always strive to greater heights. A person must always ascend in the realm of holiness.
GOT TO KEEP MOVING
The natural contrition that burns in the heart from the experience of t'shuva evolves from the pain which the soul feels when it has remained static, when it should have constantly ascended higher and higher, in line with its true nature. However,this raging fire can be turned into a flame of great love filled with exalted delight, when the soul will find the strength to return to its constant aim of ascending.
TRUTH
The feeling of truth is the foundation of t'shuva.
SELF-CRITICISM
Self-criticism, when it delves deeply into the essence ofone's being, and examines thoroughly every action and thought,deepens the feeling of contrition over the absence of truth inone's life, and makes the person feel his disgrace, ugliness, and nothingness. Then the person does t'shuva out of a love for the light of truth.
SLOW BUT SURE
If a person who achieved his high level through study and good deeds should suffer a spiritual decline, he must raise himself slowly in gradual stages, in the same manner which he originally ascended the spiritual ladder.
SPIRITUAL PEOPLE
If a person who has attained spiritual heights due to the innate loftiness of his soul should fall, he must raise himself up with a swift, mighty leap vaulting over stages. Yet, even in this exalted form of t'shuva, attention must be given to smaller, detailed matters, though these are not the main focus of t'shuvafor a person endowed with an enlightened spiritual disposition.
HOLY THOUGHTS
A Baal t'shuva must walk in higher paths, in the paths of righteousness and holy thoughts.
HOSTILITY
Every sin, even the smallest transgression, instills hatred in a person toward some creature, and through t'shuva, love returns to its place.
THE HOLINESS OF LIFE
Every spiritual level and conception of life is filled with a treasure of holiness.
When a person leaps toward exalted visions, beyond his appropriate state, he fails to acquire the aspects of holiness in the lower stages, which are more in line with his level. At the same time, since the lofty visions are too spiritual for him, he cannot hold on to them permanently. Therefore, he must return int'shuva to the levels which he skipped, without forgetting the higher light. Then everything will be raised up to goodness.
THE EVIL INCLINATION
The more a person devotes himself to serving G-d and pursuing a righteous path, the more his evil inclination fights to tempt him with lusts. He must proceed with even greater devotion. He must not be afraid of anything.
LOFTY VISIONS
If a lofty vision seems beyond our reach, we should know that the barrier is only physical, and not due to spiritual causes.We must not let discouragement dampen our will. The longing for the heights itself raises us and brings us closer to our ideals.
IS DEPRESSION WEIGHING YOU DOWN?
Should a person lack faith in the value of prayer, not because he lacks faith in G-d, but because his spirit is weighed down by his depression over his sins, and by the pain involved in t'shuva, this will ultimately be transformed into a great, exalted faith in G-d's compassion, which will grant him a wondrous salvation.
PRAYER
Just as nothing can stand in the way of t'shuva, nothing can stand in the way of prayer.
THE POWER OF PRAYER
Though there are barriers which impede prayer, the person who is faced with them, yet continues to call out to G-d, believing firmly in the power of prayer, for him all of the barriers will finally fall away. Then the light of prayer which was smothered by the barriers will burst mightily forth, with an exalted strength, forging paths for myriads of prayers which were blocked – both his prayers and the prayers of all people.
CRYING OUT TO G-D
Prayer, crying out to G-d, and t'shuva from the depths of the heart, actualized in the correction of one's deeds, all of these must precede the attainment of every higher perception.
A NEW BEING
The moment there is a striving for t'shuva, t'shuva occurs,and the person becomes a new being.
TORAH STUDY
A lack of enjoyment in the study of Torah is a sign of a blemish in the soul. The moment a Jew thinks to improve this shortcoming, the soul's natural, exalted light of holiness return sand shines, and the joy of Torah is revealed.
TORAH TIPS
To the degree that a person has thoughts of t'shuva before studying Torah, whether regarding his previous learning, his deeds, or his life in general, his learning will be clearer and filled with greater understanding.
When a person does t'shuva out of a great love and clear recognition of G-d, his Torah learning is endowed by G-d with a depth and fruitfulness which cannot be found in any other learning.
KABBALAH
It is only after a course of complete t'shuva that a person can enter the spiritual world of Kabbalah and glimpse its supernal light.
EVERYTHING IN THE WORLD
Everything in the world helps raise the spirit to the loftiest heights of t'shuva: all of the Torah, all of science, every manifestation of physical prowess, every knowledge of the world and of life, every contact with mankind, every honest and righteous trait.
SHORTCOMINGS
When a person experiences inner shame over a shortcoming in any sphere whatsoever, he must carefully search to discover what is missing and work to repair it – not in a superficial manner, for this will only bring upon further decline, but with a spirit of courage and penetrating self probing.
THOU SHALL NOT DELAY
One must hasten to return in t'shuva for every sin, even the most insignificant, because a delay in t'shuva is like a delay in removing impurity from the Temple, or in removing a mixture of linen and wool from a garment, or in removing chametz fromone's domain on Passover. For every second of delay is a sin by itself, and the multiplication of small sins becomes a serious matter.
GUARD YOUR TONGUE
A person who has achieved a high level of spirituality must do t'shuva for every unnecessary word which left his lips; even for every essential, holy utterance, if it lacked the proper intention.
EREV SHABBAT
Before the Sabbath, a person should do t'shuva for everything that took place during the week, so that he can receive the holiness of the Sabbath without the obstructions which result from his sins.
MOTZEI SHABBAT
At the conclusion of the Sabbath, one must do t'shuva on matters which were overshadowed by the holiness of the day,so that they not interfere with the activities of the week, when the holy light of the Sabbath cannot protect him.
RETURN TO THE WORLD
It is precisely after a true, pure inspiration of t'shuva that a person must return to the world and to an active involvement in life. This returns holiness to its proper place and causes the Divine Presence to reign in the world.
WISDOM
It is forbidden to separate the fear of G-d from wisdom.Similarly, wisdom must shed its light on every detailed aspect of the fear of G-d. Man's soul will be illuminated from the proper union of these two lights, and t'shuva, joy, and life will come to the world.5
THE FOUNDATION OF WISDOM
T'shuva from all transgression is the foundation of Jewish wisdom.
MISSION IMPOSSIBLE
When a person longs to be nothing less than completely righteous, it will be difficult for him to be a Baal t'shuva.
IMMERSED IN T'SHUVA
A man should always aspire to be a Baal t'shuva whose thoughts are immersed in t'shuva, and who strives to actualize the ideals of t'shuva in his life. In this way, his t'shuva will elevate him toward the heights, to the degree of the completely righteous, and even higher.
THE RIGHTEOUS
People who were born with a natural proclivity to be righteous, if they should happen to sin, they can return to their previous paths of righteousness without any obvious increase in their efforts to maintain a constant holy striving.
THE SUMMONS TO BE HOLY
People who by nature have souls constantly in need of t'shuva, they are the ones who are summoned to be saintly and holy men.
THE VALUE OF THOUGHT
Sometimes the spirit falls into a lowly state, and a man cannot find pleasure in life because his sins weigh on his mind,and because of a lack of good deeds or Torah study. This person must strive to hold on to the secret power of thought and realize that G-d values thoughts more than all sacrifices and burnt offerings.
THE SECRETS OF CONTEMPLATION
A person should strengthen himself with the realization that at times a lack of good deeds and Torah study results from a person's great penchant to the secrets of contemplation, and it may be that his depression is due in large measure to his not properly appreciating the significance of his meditations. He should strive to understand with a deeper knowledge that the perfection of the world, and the healing of all souls, all depend on the foundation of thought.
ROCKET MAN
A person should elevate his thoughts as much as he can,and he will rise with them to a t'shuva filled with a great love of G-d.
TZADDIKIM
There are tzaddikim who feel that their souls are filled with the pain of sin if, for even one moment, they should lack a full,exalted cleaving to G-d. These are the righteous for whom the secrets of G-d will always be revealed.
JEWISH LITERATURE
The feelings of t'shuva in all of their magnificence, with all of their spiritual depth, must be revealed in literature, in order that the generation of Israel's revival will learn in the depths of its being the life-giving powers of t'shuva, leading it to a spiritual return and healing.
POET OF T'SHUVA
There will certainly arise for us a poet of t'shuva, who will be a poet of life, a poet of Israel's rebirth, a poet of the nation's soul as it advances toward redemption.
PRIDE
As long as one has pride in his heart, he cannot do propert'shuva.
G-D MADE ME DO IT
As long as a person has not returned in t'shuva, he carries the guilt for his transgressions. When he embarks on a path oft'shuva, all of his sins are removed, and G-d takes responsibility for them. In the light of the clear perception which t'shuvabrings, the Baal t'shuva comes to see that the sins of his past were Divinely inspired.
FEAR
If a person is so afraid of the magnitude of his sins that he cannot bring himself to confront his past and bring his life into order, this in itself is the root of concealment – the feeling of fear means that the process of t'shuva is underway, and that salvation is near.
IF YOU FEEL BAD, FEEL GOOD
If sin and evil give you a bad feeling, this is, in itself, a very positive thing.
DESPAIR
When a person is too hard on himself and dwells only on the bad, he may not see any good at all in his life, and this can cause despair.
UNION WITH G-D
All t'shuva, even t'shuva motivated by a fear of punishment, ultimately stems from the desire to be united with G-d.
PERSONAL PATHWAYS
Every Jew has his own specific pathway to t'shuva. General t'shuvas will not suffice. Everyone has to find the path appropriate for his own unique soul, and his unique role in life.
THE TORAH BLUES
Very often, when a person who lives life with great gusto approaches some holy act, all of a sudden he feels an overwhelming fatigue and heaviness. How is it that he is full of energy when it comes to secular things, and lethargic when it comes to Judaism and Torah?
When a person comes into contact with holiness, his soul is in a state of higher illumination. It perceives more clearly what absolute perfection involves. As a result, the person senses his own limitations and nothingness, and feels embittered toward the holy act or ideal which has caused these feelings. For instance, when a person sits down to learn Torah, he feels G-d's demands for morality; he senses man's great responsibility; he understands that man's every action is imbued with a life-and-death import. Opening the Talmud, he feels he is entering a project so cosmic that it is beyond his strength. He is pained and weakened by the unfathomable depth of the task.
Yet this very feeling is the foundation of t'shuva. Every person who feels overwhelmed as he approaches the commandments and Torah learning must know that this is a sign that he is deeply connected to them. Let him rejoice in his anguish and continue forward until his pain is replaced with a great holy pleasure.
THE TWO PATHS ARE ONE
The foundation of higher t'shuva is a holy enlightenment and feeling a great delight in G-d. It is the t'shuva a person does to perfect his inner life, his thoughts, morals, and ideals.To do this, one must cleanse oneself of all the barriers distancing him from G-d, until he clings to G-d with all his might.
This inner search is hindered by the study of all the detailed laws, and by a preoccupation with their performance, because the deep meditation needed for this sublime purification is beyond concrete, specific acts.
In contrast, lower t'shuva is directed toward the world, to perfect one's actions and relationships with others. Here, a detailed knowledge of all of the laws is needed, followed by a course of action leading to their implementation. In this case,one's path can be hindered by the deeper meditation of higher t'shuva.
The two paths go together. Every step of higher t'shuva should elevate one's lower t'shuva, and every increase in worldly t'shuva should inspire additional forays of inner purification. Though the two paths seem to be at odds, they are really inseparable, like the body to the soul.
RUNNING AND RETURNING
The higher t'shuva is the basis of the lower t'shuva, for without the lofty goal of reaching greater enlightenment, the person on a path of lower t'shuva would not have the stamina and motivation to mend all of the details of behavior and disposition. If a person should occasionally feel that he cannot complete the demands of the lower path of t'shuva, let him run to the higher t'shuva. Ultimately, he will succeed, since his inner wish is to achieve both levels, and, in time, he will return from the higher t'shuva to bring holiness to every facet of his everyday life.
NATIONAL SURVIVAL
For the nation's survival, we must awaken people to t'shuva. We need to be bonded together for our future. Our unity derives from our unique holy way of life and way of thinking. When we uphold our holy ways and thoughts, then our inner unity exists. However, with the weakening of our spirituality, disunity increases, and the fact of belonging to the same race, religion, country, and society will be unable to unite the many divisions and factions which form to deal with life'smany demands.
THE MASK OF EVIL
There are elite tzaddikim who perceive the whole world ina positive light. They see good in everything. In the clarity of their vision, they see how evil itself plays a positive role. They understand that the evil in the world is a screen which tempers the Divine light, so that it can illuminate the world, but the evil does not damage or destroy the light. They understand that the pure light is far too great for the world to contain, and yet the light must shine. Therefore, there must be screens to lessen the light, and these screens are the evil in the world and its perpetrators.