Bet EL under Attack
A special report from Yeshiva Website! Do not continue before reading the next article!!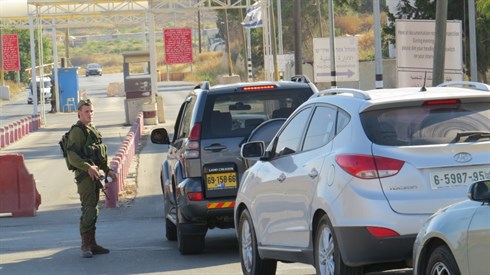 Bet El Under Attack
This is a special report from the Yeshiva website:
Three terror attacks recently struck Bet El residents and soldiers over a span of five days.
The first attack was perpetrated on Sunday night, December 9th, when an Arab terrorist opened fire at a bus stop outside the adjacent town of Ofra
Shira Ish-Ran was 30 weeks pregnant when she was standing at that bus stop. She was seriously wounded and lost her child as a result.
Shira is a recent graduate of Bet El Institutions Jeanie Gluck Girls High School. She's displayed tremendous strength in her recovery and leadership in her statements to the press. She said that she and her husband will have many more babies in place of the one that they lost. May Shira have a speedy recovery. The name used in prayer for her recovery is: Shira Yael bat Liora Sarah.
Four days later, on Thursday, December 13th, terrorists attacked again. An Arab fired a rifle at Jews standing at the Bet El bus stop at the Givat Assaf junction.
Two IDF soldiers from the religious Nachal Hareidi Unit were killed. Shira Sabag, another graduate of the same Gluck Girls High School in Bet El, sustained bullet wounds in her leg and lower torso. She underwent surgery and is still laying in her hospital bed. Her father, Rabbi Yoram Sabag, is a Rosh Yeshiva at the Bet El Institutions Boys Yeshiva High School. Rabbi Yoram told us that Shira is a strong girl and will overcome her wounds. She is looking forward to returning to her nursing school studies as soon as her rehab process will allow her. Her name for traditional prayers is Shira Bat Michal.
A Nachal Hareidi soldier, Netanel Felber, was critically wounded in that same attack. Netanel would often visit his close cousin in Bet El, Sharona Eshet-Kohen, while on duty in the area. Sharona Eshet-Kohen is a resident of Bet El and works as Bet El Institutions' Online Media Director. Netanel's name for prayer is: Netanel Ilan ben Shayna Tzipora.
The Yeshiva website aims to strengthen the spirit of the people and to show the terrorists that they will not defeat us – when they hurt us we will only fight back harder.
To this end, we published a message of encouragement and reinforcement from the head of the institutions, Rabbi Zalman Baruch Melamed. The video was distributed throughout social media, on our website, WhatsApp, YouTube, and Facebook.
It was not enough for us to disseminate the words of support, and we have uploaded many more articles to the website in order to raise the morale and spirit of the people at this time, especially from Bet El.
Now more than ever, when Bet El is under attack, viewers are invited to fuel an increased pace of building. Just like the head of the institutions Rabbi Zalman Baruch Melamed said, construction in the very place of an attack is the most effective deterrence policy that Zionism has every adopted. You can make a difference and deter Arab terror.