Purity leads to piety and piety calls for broad clarification, for there are those who have a faulty understanding of it. They believe that in order to be pious one must offer numerous supplications, profound confessions, tears and prostrations, self-affliction, and even immerse themselves in extremely cold water.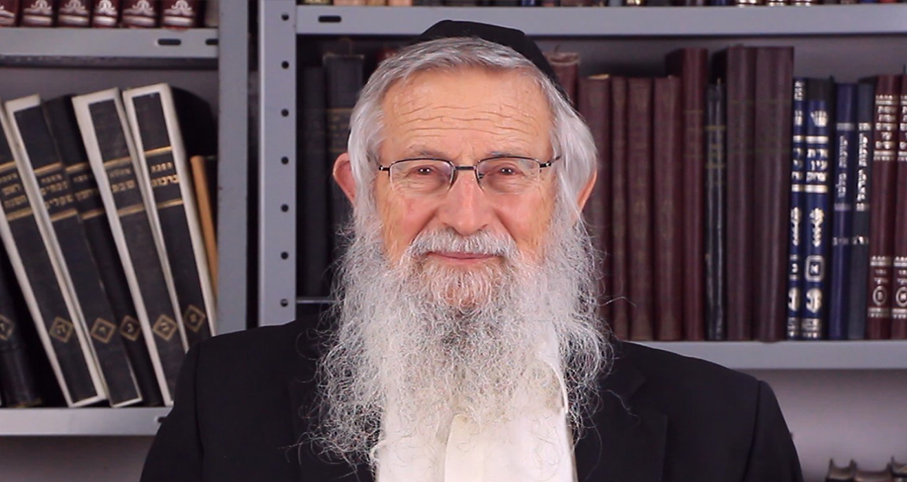 Pathways in Personality Development (52)
Rabbi Zalman Baruch Melamed
30 - 30. Proper Intention When Serving God
31 - 31. The Service of the Pious
32 - 32. The Root of the Trait of Piety
This is a misconception which stems from superficial understanding, and it is damaging because such an erroneous approach defames the spirit of piety in the eyes of the public. Such actions do have a place for penitents or the abstinent when used in the proper proportions, but there is a vast gulf between this and piety.
In order to understand correctly the trait of piety one needs great wisdom, as the sages teach, "An ignoramus cannot be a saint." Without studying Torah it is impossible to be pious. Piety has its root in what the Sages say: "Fortunate is the man whose toil is in Torah and gives pleasure to his Creator." He is like a son who loves his father and wants to bring him pleasure, wants things to be good for him.
A son is not satisfied with fulfilling his father's explicit demands; he seeks to know what his father desires even if he makes no request. The slightest hint that his father wants something sends him running in an effort to satisfy him.
The same is true regarding partners, between husband and wife. Wherever there is affection between two people they strive to bring happiness to one another. They are not satisfied with merely fulfilling mutual obligations but wish to do things they are not obligated to do. The one is happy to do whatever brings happiness to the other.
And this is the way a person acts when he possesses unwavering love for God. He is not satisfied with merely carrying out explicit commands, but strives to understand God's underlying desire. For such a person, the Torah's commandments are tantamount to a outer expression of God's inner desire. Via the commandments a person is capable of understanding what the Almighty truly wants, even if He does not explicitly command so. Obviously he does not perform the commandment out of habit, but rather with an inner desire, and therefore he performs them as perfectly as possible, swiftly and correctly.
This is true piety. Piety is not reflected in strange mystical practices, self-affliction, numerous fasts, etc. A person who sees such practices is repulsed by them, for they neither possess wisdom nor reflect true service of God. Though it is proper for penitents to be embittered by their transgressions, and such suffering cleanses them, this must by done in fitting proportions.
True piety consists, then, of a broad fulfillment of commandments in all of their aspects and in the proper conditions, with an earnest intention to bring pleasure to the Creator.
Piety is a type of abstinence. Yet there is a difference between the two: Abstinence calls for separating oneself completely from transgression, even from matters which merely resemble transgression. Piety, on the other hand, means performing anything which even resembles a commandment, even if it is not an outright commandment. It means striving to decipher the hidden from the explicit, to bring pleasure to the Creator.