"God requires the heart" (Sanhedrin 106b). God is not satisfied with the mere performance of commandments; what is most important to Him is a pure heart and proper intentions. The heart is like a king and ruler over all of the bodies organs, and if it is not focused upon serving God, the actions carried out by the other organs is without value. The book of Proverbs voices this idea explicitly: "My son, give me your heart" (23:26) - God requires the heart. It is also written, "Create in me a clean heart, O God, and renew a constant spirit inside me" (Psalms 51:12).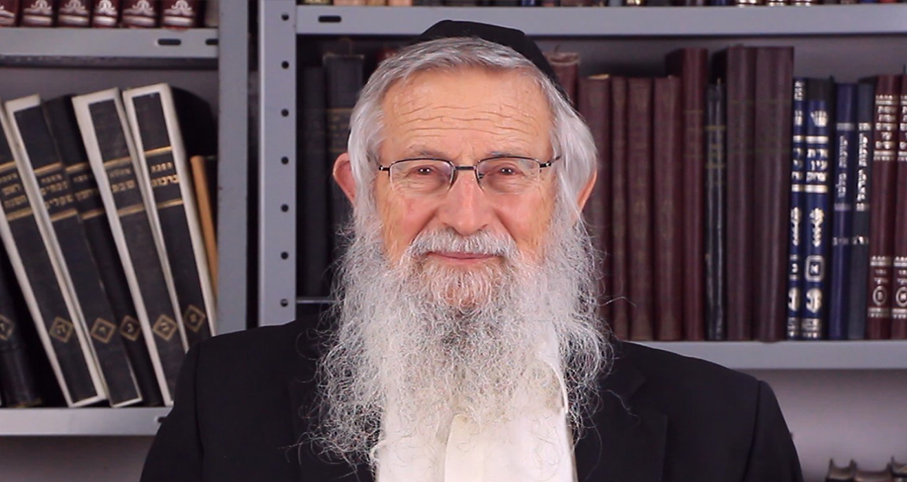 Pathways in Personality Development (52)
Rabbi Zalman Baruch Melamed
29 - 29. Abstinence Leads to Purity
30 - 30. Proper Intention When Serving God
31 - 31. The Service of the Pious
Just as it is not permissible to offer up upon the earthly altar any but the cleanest flour, sifted through thirteen sieves (Menachot 76b), and therefore entirely free of any impurity, so is it impossible to offer up upon the Heavenly altar any but the choicest of actions, entirely free of imperfections, so that they will be accepted as representing perfect, choice, Divine service.
This is what King David said, "Your word is very pure and Your servant loves it" (Psalms 119:114). The fact of the matter is that true Divine service must be far purer than gold and silver, as David says about the Torah, "The words of God are pure words, silver purified in a crucible upon the earth, refined seven times" (ibid. 12:7). The words of the Torah are purified and refined, and so should be Divine service, pure and refined of any ulterior motive.
However, one who does not cleave to God with true love will find such purification extremely tedious and burdensome. He will say: "Who can endure it? We are earthly creatures, born of woman. We can never expect to attain to such great purity." Those, however, who love God and desire to serve Him will rejoice in showing the steadfastness of their love for the Blessed One and in strengthening themselves by refining and purifying it so that it be free of any restrictions or ulterior motives.
Our sages said, "Do things for the sake of their Creator and speak about them for their own sake," for when a person performs the commandments for the sake of Heaven and learns Torah for its own sake he ascends to the level of the Torah and is strengthened through it. He nullifies himself before the Torah and becomes filled with all of its virtues. This idea is expressed by the sages of the Mishnah: "Whoever learns Torah for its own sake merits many thing" (Avot).
How can a person even imagine studying God's Torah for ulterior motives, to use the Torah for some base personal goal, for personal gain, honor, etc? It is obvious that in order to purify the heart completely considerable spiritual refinement must be achieved. This comes through profound contemplation of the gravity of serving God. Before performing any commandment or studying Torah one must stop and consider what it is he is about to do and before Whom he is doing it.
One must also be aware of the negative effects and baseness of external distractions and alien thoughts. One must realize the degree to which selfish intentions devalue a persons actions and study. The deeper and more thorough this awareness, the more it allows a person to serve God in purity and with all of one's heart.
----
Some of the material in the above article was taken from or based upon "The Path of the Just" (Feldheim), a translation of Rabbi Moshe Chayim Luzzatto's "Mesillat Yesharim."