Rabbi Chaim Kanievsky ZT"L
We mourn the passing of Rabbi Chaim Kanievsky ZT"L. Read A short biography on his life.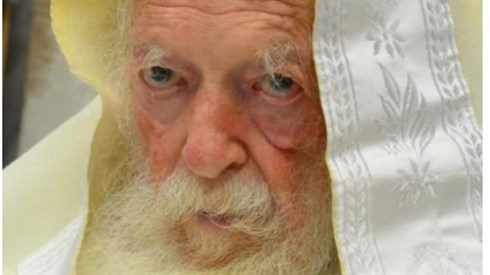 Baruch Dayan Ha'Emet

We mourn the passing of
Rabbi Chaim Kanievsky ZT"L
, One of the greater Rabbis in our generation.
Rabbi Kaniyevsky was born in Poland at 1928 and made Aliya at 1934. learned in the Yeshiva of Tiferet Tzion and than in the Yeshiva of Lomza.
He married Rebetzen Bat-Sheva who was the daughter of Rabbi yosef Shalom Elyashiv. She passed away at 2011.
Rabbi Chayim was known for his diligence in learning Torah. Every day he used to learn Shas bavli &Yerushalmy, Bible, Zohar, Tosefta, Maimondeas, Tour, Shulcan Aruch &more. He would finish them all at the eve of Pesach.
People from all over the world came to get blessed by Rabbi Chaim and to ask him questions. He was famous for his short blssings and answers.
>>
Rabbi Kanievsky's Roach Hakodesh
>>
At the Levaya were presant more than 750,000 people and it was one of the biggest funerals in Israel.
May his memory be blessed.